The standards are developed, published and updated by organizations and governmental and private entities with the purpose of applying them to the areas and particular fields of their interests. Some of the main societies that generate these standards are the following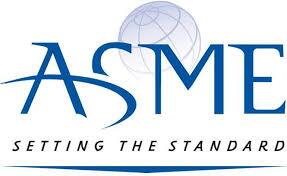 The
American Society of Mechanical Engineers
(
ASME
) is a
professional association
that, in its own words, "promotes the art, science, and practice of multidisciplinary engineering and allied sciences around the globe" via "
continuing education
, training and
professional development
, codes and
standards
,
research
, conferences and publications, government relations, and other forms of outreach".
ASME is thus an
engineering society
, a
standards organization
, a
research and development
organization, a
lobbying
organization, a provider of training and education, and a
nonprofit organization
. Founded as an engineering society focused on
mechanical engineering
in North America, ASME is today multidisciplinary and global.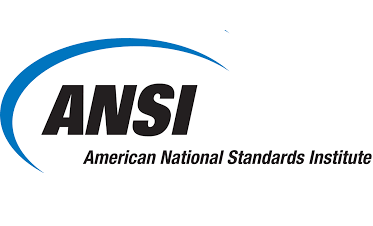 As the voice of the U.S. standards and conformity assessment system, the American National Standards Institute (ANSI) empowers its members and constituents to strengthen the U.S. marketplace position in the global economy while helping to assure the safety and health of consumers and the protection of the environment.
The Institute oversees the creation, promulgation and use of thousands of norms and guidelines that directly impact businesses in nearly every sector: from acoustical devices to construction equipment, from dairy and livestock production to energy distribution, and many more. ANSI is also actively engaged in accreditation - assessing the competence of organizations determining conformance to standards.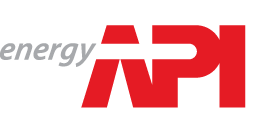 The American Petroleum Institute (API) is the only U.S. trade association representing all facets of the oil and natural gas industry, which supports early 8 percent of the U.S. economy. API's more than 625 members include large integrated companies, as well as exploration and production, refining, marketing, pipeline, and marine businesses, and service and supply firms.
In recent years their work has expanded to include a growing international dimension, and today API is recognized around the world for its broad range of programs.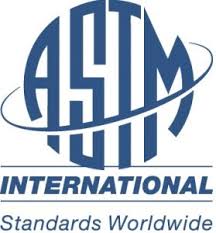 American Society for Testing and Materials - ASTM International is a world-renowned leader in the development and delivery of standards developed by voluntary consensus. At present, there are more than 12,500 ASTM standards in use in the world, improving the quality of products, seeking better health and safety, strengthening access to markets and businesses and fostering consumer confidence.
His leadership in the development of international standards is driven by the contributions of our members: more than 30,000 of the most important technical experts and business professionals representing 140 countries. Working in an open and transparent process and using the advanced IT infrastructure of ASTM, its members develop and design testing and testing methods, specifications, classifications, guides and practices that support industries and governments worldwide.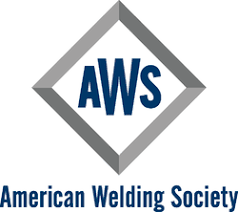 The American Welding Society (AWS) was founded in 1919, as a nonprofit organization with a global mission to advance the science, technology and application of welding and allied joining and cutting processes, including brazing, soldering and thermal spraying. AWS strives to move the industry forward in both thought and action, as well as inspire new generations to see the exciting career opportunities available today.
AWS offers a number of certification programs that recognize and document expertise and knowledge in specific welding-related disciplines including, inspectors, supervisors, educators, radiographic interpreters, welding engineers and fabricators. AWS is the source for qualification and certification of welding personnel.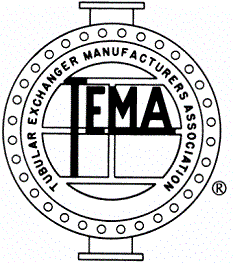 The Tubular Exchanger Manufacturers Association, Inc. (TEMA) is trade association of leading manufacturers of shell and tube heat exchangers, who have pioneered the research and development of heat exchangers for over sixty years.
The TEMA Standards and software have achieved worldwide acceptance as the authority on shell and tube heat exchanger mechanical design.
TEMA is a progressive organization with an eye towards the future. Members are market-aware and actively involved, meeting several times a year to discuss current trends in design and manufacturing. The internal organization includes various subdivisions committed to solving technical problems and improving equipment performance. This cooperative technical effort creates an extensive network for problem-solving, adding value from design to fabrication.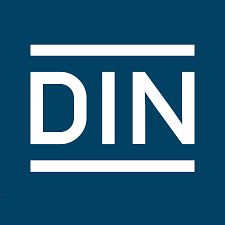 DIN is the acronym for Deutsches Institut für Normung (German Institute for Standardization), which is recognized as the national standards body for Germany
. Wherever standards
are set in Germany, DIN is a unifying force. They build networks, help set up a common terminology, and open up doors to international markets.
DIN processes for developing standards have proven effective over many years and are supported by a modern infrastructure. They provide a platform where experts from all areas can come together to develop standards and specifications.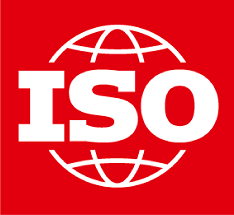 ISO is an independent, non-governmental international organization with a membership of 161
national standards bodies
.
Through its members, it brings together experts to share knowledge and develop voluntary, consensus-based, market relevant International Standards that support innovation and provide solutions to global challenges.
You'll find its Central Secretariat in Geneva, Switzerland. Learn more about our structure and how we are governed.
International Standards make things work. They give world-class specifications for products, services and systems, to ensure quality, safety and efficiency. They are instrumental in facilitating international trade.
ISO has published 22038 International Standards and related documents, covering almost every industry, from technology, to food safety, to agriculture and healthcare. ISO International Standards impact everyone, everywhere.