Value Improvement Practices
Spreadsheet Calculators

Value Improving Practices, or VIP´s, are out-of-the-ordinary practices used
during Front-End Loading (FEL)
to improve capital project performance.
key purposes
of the application of VIP's during a capital project development and implementation life cycle are:
1. To improve cost performance, 2. To improve schedule performance, 3. To improve the potential for effective operational performance, 4. Contributing to "Best in Class" project performance, 5. Alignment of expectations between stakeholders.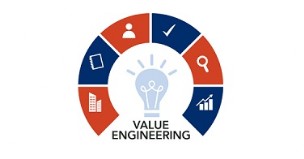 Workbook of
C
riteria Weighting and Analysis
Matrix Techniques
that is one
Value Engineering practice technique which is appropriate for any kind of project as they will allow to place importance on the subjective characteristics and features of alternative systems that are not addressable in terms of pure cost.
---